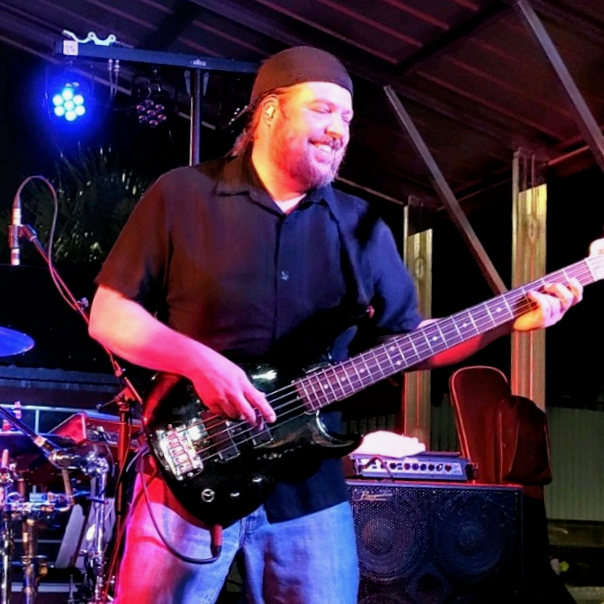 Allan Royal II
Bass Guitar
Allan Royal II was born in the Winston Salem area and started his musical journey in grade school with a band he formed who went on later to record an EP.
Playing Saxophone and lead guitar during his early years led to his love of Bass Guitar shortly thereafter for the simple reason that everyone wanted to be the Lead Guitar Player and no one was interested in Bass. 
Allan loves to run sound at the two churches he goes to. New Life and First Calvary Baptist.
Over the years Allan has honed his bass playing skills and is a highly respected Bassist among his peers in the East Coast Music Industry. 
His credits include working with such wedding acts as The Dream Band and The Band Sucker Punch which was booked by East Coast Entertainment and Common Clay who was booked by Sam Hill along with a Beach Music Favorite Midnight Allie of which he worked with until Allie Privette decided to retire from the road.
Most recently he has toured with Gary Lowder and Smoking Hot.
Allan brings a wealth of knowledge to Cat5 and we are extremely happy to have him on board.
Be sure to welcome Allan to the Cat5 Camp when you see him on tour.